The Carnival holiday is a major Christian celebration in many cultures around the world. In this article, you'll learn some Carnival holiday facts and gain some knowledge into how Norwegians, in particular, celebrate this holiday.
Are you ready? Let's get started.
1. What is the Carnival Holiday?
Celebrated by Chrisitan communities around the world, Carnival (sometimes called Shrovetide) is a religious holiday that precedes the Lenten fasting period. This holiday is known for an array of celebrations and traditions, all of which tend to center on the idea of fun, indulgence, and the reversing of social order.
In the past, people relied on stored and preserved food throughout the winter months, meaning that there was little food available once the season ended. It was crucial that any highly perishable food still left over, such as butter and meat, was eaten promptly before the start of spring. To survive the final days of winter, people would finish off all of the remaining food stores, ensuring that everyone had enough sustenance to keep them going until spring.
Over time, this season became the Carnival holiday. Instead of simply eating richer foods to survive the winter, people now indulge themselves in preparation for Lent. This holiday combines elements of Christianity and folktales passed on from the medieval ages.
2. Carnival Dates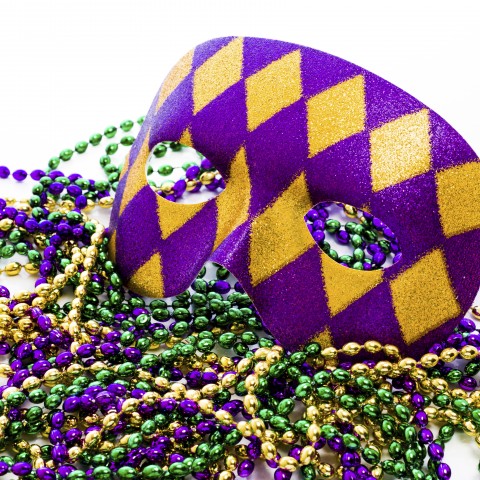 Carnival takes place on the final Sunday before Lent each year. For your convenience, here's a list of this holiday's date for the next ten years.
2020: February 23
2021: February 14
2022: February 27
2023: February 19
2024: February 11
2025: March 2
2026: February 15
2027: February 7
2028: February 27
2029: February 11
3. Celebrating Karneval in Norway
Carnival celebrations and traditions vary slightly from culture to culture, but they all share a few common threads. For example, no matter where you are, Carnival celebrations will involve eating some kind of rich food and taking part in holiday Carnival games or activities.
Norwegian holiday traditions for Karneval include dressing up in costumes and attending balls (the most famous of which is the Oslo opernball, or "Oslo operaball"). These balls are similar to masquerades, with many people wearing masks. Children like to dress up and receive candy from people, which is why some people consider Karneval to be the Nordic version of Halloween. Decorated fastelavnsris ("birch" branches) are another common element of the Norway Carnival season, often seen during or after balls.
Another favorite celebration is that of the Fastelavnsbolle, or "Shrovetide bun," the most popular of Carnival holiday foods. This is a delicious, soft bun that's filled with either whipped cream or almond paste. Sometimes, Carnival is also called Bun Sunday for this reason. In addition to the Shrovetide buns, other popular Norwegian holiday foods include waffles, pancakes, and an array of other sweet treats.
4. The Birch Tree
Do you know why the bjørk, or "birch tree," is such a significant aspect of Carnival in Norway?
The birch tree, in folklore, is considered a symbol of many things associated with spring: new beginnings, beauty, adaptability, and fertility. In particular, this tree is often associated with goddesses of love and fertility.
5. Must-Know Vocabulary for Carnival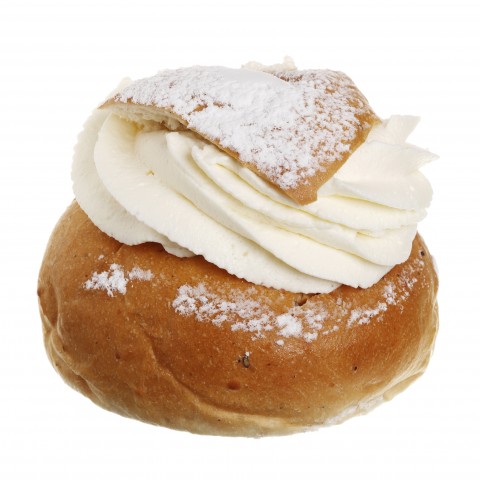 Ready to review some of the vocabulary words from this article? Here's the essential Norwegian vocabulary for Carnival!
Kostyme — "Costume"
Fastelavn — "Shrovetide"
Karneval — "Carnival"
Oslo opernball — "Oslo operaball"
Fjær — "Feather"
Fastelavnsbolle — "Shrovetide bun"
Kle seg ut — "Dress up"
Ansiktsmaling — "Facepaint"
Bjørk — "Birch tree"
Fastelavnsris — "Birch"
To hear the pronunciation of each word, and to read each one alongside relevant images, check out our Norwegian Carnival vocabulary list!
Final Thoughts
We hope you enjoyed learning about Karneval with us. Do you celebrate this holiday in your country? Let us know in the comments!
If you're interested in learning more about Norway's unique culture or Norwegian holidays, check out the following pages on NorwegianClass101.com:
Whatever your reasons for developing an interest in Norwegian culture or the language, know that NorwegianClass101.com is the best way to expand your knowledge and improve your skills. With tons of fun lessons for beginners, intermediate learners, and more advanced students, there's something for everyone!
Create your free lifetime account today, and start learning Norwegian like never before.