In Norway, Labor Day is an important holiday for workers and is often marked by demonstrations for more employees' rights. In this article, you'll learn much more about how Norway observes Labor Day, what major event happened on this day in 1980, and some useful vocabulary.
Let's get started.
1. What is Labor Day?
Let's begin with a little Labor Day history. In 1947, Labor Day became an official fridag ("holiday" ) in Norway, though it was really celebrated since 1890. One of the most significant events in the history of this holiday was the Haymarket Affair in 1886 in the United States, during which people protested for an eight-hour workday. Over time, more requests and ideals have been put forth, and today, Norwegians still seek greater equality and solidarity.
This is a special day for workers to take the day off and hvile ("rest" ). For many people, this day is also an opportunity to put on demonstrations for better employees' rights and greater frihet ("liberty" ) for workers. Of course, like the rest of the world, on Labor Day, Norway seeks to honor workers and celebrate the gains the working class has achieved over the years.
→ For some useful words, study our vocabulary list on Jobs / Work.
2. When is Labor Day in Norway?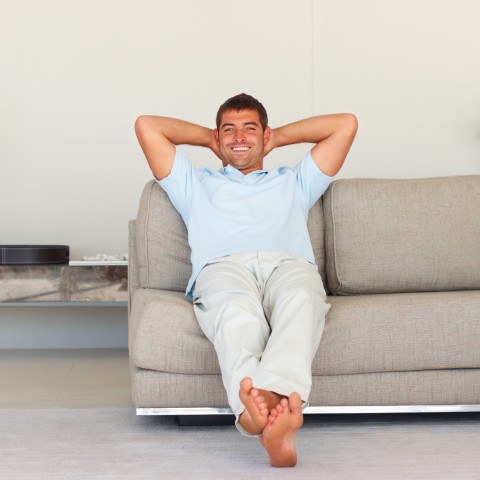 Each year, Norwegians celebrate Labor Day on May 1. This is the same date that the rest of the world celebrates, with the exception of the United States, which celebrates on the first Monday of September.
3. Norwegian Labor Day Traditions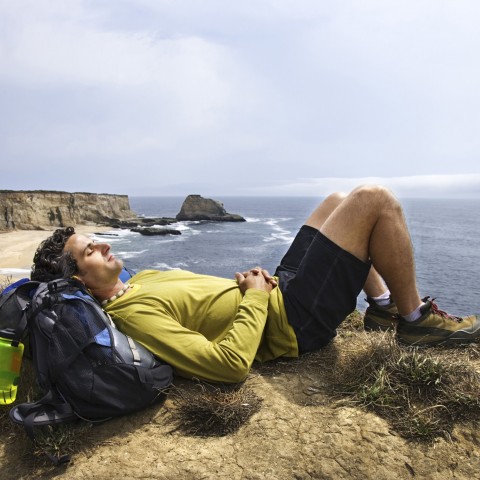 In Norway, Labor Day is still a time for people to demonstrere ("demonstrate" ) for rights, though it's also a day of celebration for those rights already gained. If you happen to be in Norway during Labor Day, you may hear people giving speeches or see them marching in parades with music. Another common Labor Day event is concerts, during which people listen to music, sing, dance, and even watch plays.
Some people simply opt to stay at home and remain fri ("disengaged" ) from the activities outside. They may spend time with family and friends, chill out by themselves in front of the TV, or even go on a walk in nature.
Sometimes, people are lucky enough to have a full Labor Day weekend, depending on when May 1 is that year. In this case, there's even more time for rest!
→ NorwegianClass101.com has a list of the Top 10 Weekend Activities. Check it out to see what Norwegians might do during their time off.
4. Blitz Movement
What do you think happened on Labor Day in 1980?
On the night of May 1, 1980, many young people went ballistic, and this resulted in radical youth occupying buildings in cities such as Tromsø and Oslo. This was the beginning of something called the Blitz movement. The Blitz movement is a group of people, called the Blitzers, who are left-wing radicals.
5. Must-Know Vocabulary for Labor Day in Norway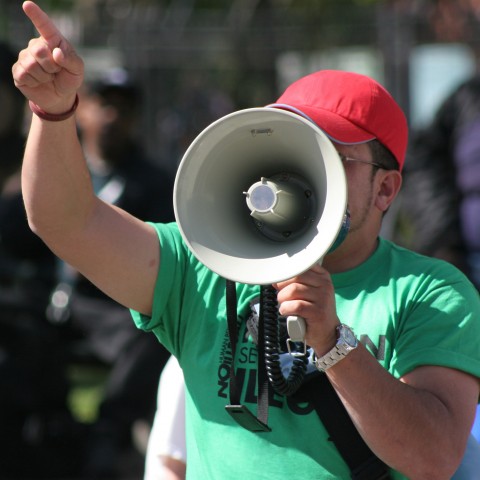 Ready to review some of the vocabulary words from this article? Here's a list of the most important words and phrases for Labor Day in Norway!
Hvile — "Rest" [v.]
Arbeider — "Worker" [n. masc]
Jobbe — "Work" [v.]
Fridag — "Holiday" [n. masc]
Arbeidernes dag — "Labor Day" [n. masc]
Demonstrasjon — "Demonstration" [n. masc]
Demonstrere — "Demonstrate" [v.]
Tale — "Speech" [n. masc]
Frihet — "Liberty" [n. masc]
Fri — "Disengaged" [adj.]
To hear the pronunciation of each word, and to read them alongside relevant images, be sure to check out our Norwegian Labor Day vocabulary list!
Final Thoughts
We hope you enjoyed learning about International Labor Day in Norway with us, and that you took away some valuable information.
How do Labor Day traditions in Norway compare to traditions in your country? Let us know how you celebrate Labor Day in the comments section!
If you're interested in learning more about Norwegian culture and the language, check out the following pages on NorwegianClass101.com:
For even more fantastic Norwegian-learning content, create your free lifetime account today, or upgrade to our Premium or Premium PLUS plans to get exclusive content to help you learn Norwegian faster.
Happy Labor Day! 🙂